Old First Presbyterian Church is an
inclusive community of faith
united by trust in God and faith in Jesus Christ. We warmly welcome all who accept and respond to God's saving grace in Jesus Christ and who desire to participate in the life and ministry of this church.
Established in 1849, we are the oldest active Protestant congregation in California. We are constantly renewed through a wide spectrum of activities, and of course, through new members and visitors.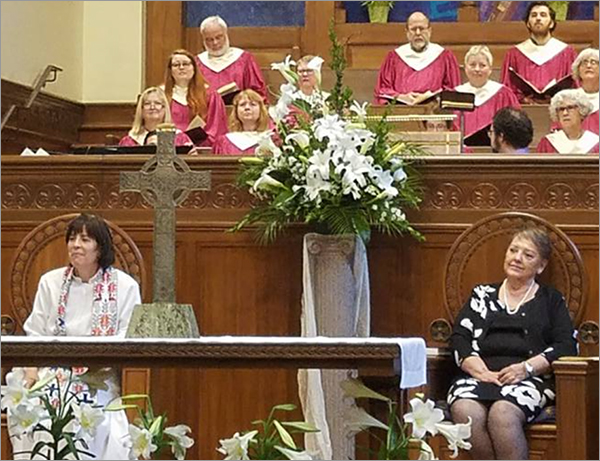 Church Newsletter | Sermon Index
---
Maggi's Musings - June 2017

One of the marks of Old First Presbyterian Church is generosity. We are generous in our welcome, our time, and our funds. Yet, what stands out for me is our generosity to others, to people who aren't members of our church, to folks that may never even hear the name Presbyterian Church (much less know how to spell it).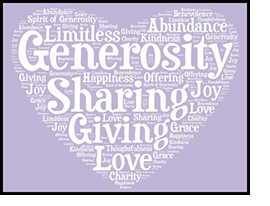 This generosity shows up in our mission budget, which we seek to increase ever year. When in lean financial times we haven't been able to increase it, it grieves us and we have commit ourselves to raising it again as soon as possible.
We also give generously in our special offerings, the four offerings annually made through the Presbyterian Church (USA). There are many churches that have stopped supporting some or all of these offerings, but not Old First.
Recently, the Reverend Larry Low came and talked to us during worship on Sunday, May 21. He spoke about the Self Development of People grants that we support through the One Great Hour of Sharing offering made at Easter. Larry is a pastor in Seattle and called me asking whether he could talk to us about the program when he was in our area. I have to admit people don't often call to ask "Can I come to your church and speak, to say thank you," – especially on Bay to Breakers Sunday! He came because of our generosity, and as Bill Campbell reminded the session recently, we are generous in our Easter giving: the "fish boxes" add up!
Old First's One Great Hour of Sharing Offering Raises $3,000
Old First's One Great Hour of Sharing on Easter Sunday raised a stunning $3,000, the highest total in at least five years. (We didn't check farther back than that.)

This annual Presbyterian Church (USA) offering enables the Church to share God's love with our neighbors in need around the world. It affords relief to victims of natural disasters, provides food to the hungry and helps to empower the poor and oppressed.

Thank you to everyone who collected pennies and to everyone who wrote large checks for this generous outpouring. –Bill Campbell
Three thousand dollars is indeed a stunning amount. I brag about this to my pastor friends. Where does this generosity come from? It comes from knowing the love and generosity of God and, out of thankfulness for that knowledge, exuberant sharing with others.
Generosity, I believe, needs to be practiced and developed. We are trained by scripture with words like those of Psalm 37:27 "The faithful are generous and keep giving," or stories like that in Matthew 25:35-45, where Jesus says "Truly I tell you, just as you did it to [cared for] one of the least of these who are members of my family, you did it to me."
At this church we cultivate the joy in knowing that, when we put our funds together with others, we can be part of the love and care, the justice and peace, the hope and wholeness that can change the world. So get out there and cultivate your generosity.
Peace, Maggi
---