Old First Presbyterian Church is an
inclusive community of faith
united by trust in God and faith in Jesus Christ. We warmly welcome all who accept and respond to God's saving grace in Jesus Christ and who desire to participate in the life and ministry of this church.
Established in 1849, we are the oldest active Protestant congregation in California. We are constantly renewed through a wide spectrum of activities, and of course, through new members and visitors.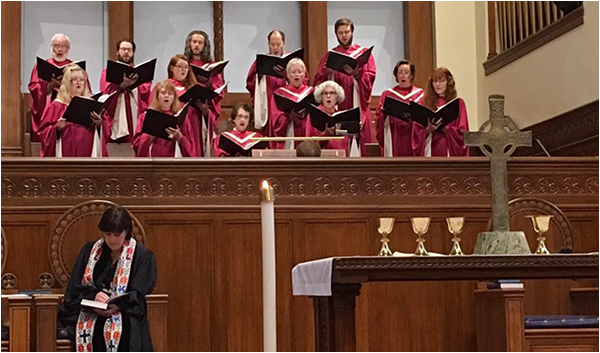 Church Newsletter | Sermon Index
---
Maggi's Musings - March 2017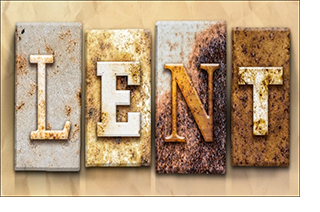 The season of Lent is a time of prayer, fasting and self-examination in preparation for the celebration of the resurrection of the Lord at Easter. It is a period of forty days — like the flood of Genesis, Moses' sojourn at Mount Sinai, Elijah's journey to Mount Horeb, Jonah's call to Ninevah to repent, and Jesus' time of testing in the wilderness. (The Sundays in Lent are not counted in this reckoning of the time between Ash Wednesday and Easter, as every Lord's Day is a celebration of the resurrection of Jesus Christ.)
This year you might try putting aside something that distracts you – that takes up too much of your heart and mind, and try focusing on what is essential: who you are as follower of Jesus, where your hope is to be found, and how to live as a hopeful and hope giving follower of the Jesus way.
Some opportunities for developing a spiritual practice:
read and pray the print devotional Living the Gospel Life – get one from the ushers or by calling the church office,



read and pray the print devotional Living the Gospel Life – get one from the ushers or by calling the church office,
use the daily on-line devotional at www.d365.org,
follow the PC(USA)'s daily readings for Lent available www.presbyterianmission.org.
sign up for San Francisco Theological Seminary's Lenten devotions at www.sfts.edu (just scroll down the home page).
If it feels like you aren't hearing any word of hope in the news sources or on social media such as Facebook and Twitter, maybe you need to take Lenten break from them. How about looking for other sources of news, other ways to look at the world? Go to www.pcusa.org, and click on news and announcements or check out our mission year book that gives daily updates and devotions on the work of our church around the world, www.presbyterianmission.org/yearbook.
Pick up a colored marker and join in the spiritual practice of our coloring sheets. For many people of faith, it has become a spiritual practice, a way to center and even mediate. Find them in the chapel during worship and at the coffee hour on Sundays.
May this short word from Pope Francis inspire us: "Lent comes providentially to reawaken us, to shake us from our lethargy."
Peace,
Maggi Henderson
---