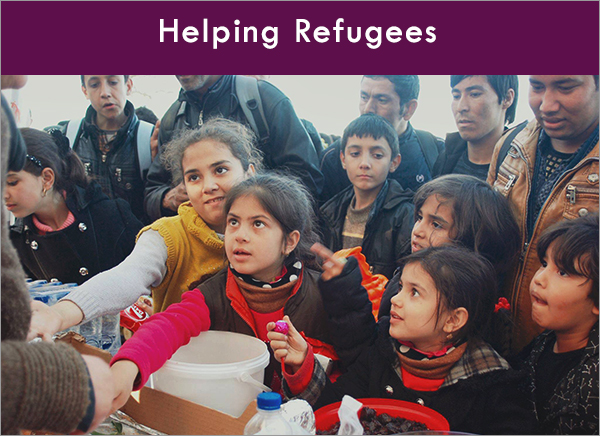 ---
Scripture calls us to shelter the homeless and welcome the stranger, and we are working to welcome refugees. We warmly invite everyone-- people who are new to Old First, neighbors and other members of the community — to participate.
We sponsor educational programs, do outreach and advocacy, collect in-kind donations for refugee families, link volunteers with refugee resettlement agencies, support refugee resettlement through Old First's benevolence program, and lead initiatives in our denomination's regional organization, the Presbytery of San Francisco, and a multi-denominational group, Interfaith Welcome: Bay Area Refugee Support.
For some ideas about what you can do to help refugees, click on What We Can Do to Help Refugees.
Questions? Email our We Choose Welcome team at welcome@oldfirst.org or call Bill Campbell at (415) 599-0206.